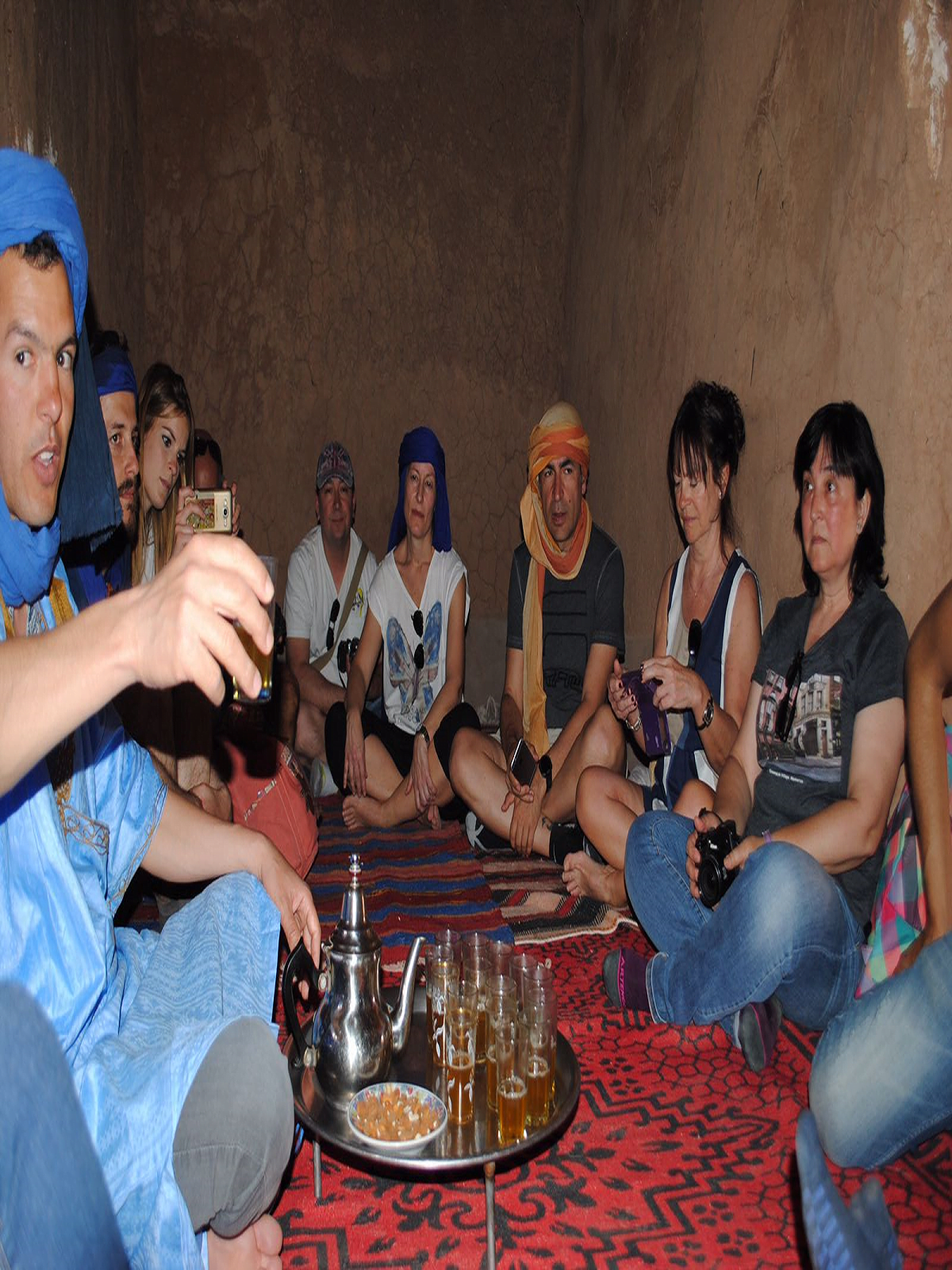 Our Morocco Tours services around Morocco
Hello, first of all thank you for visiting our Our Morocco Tours services around Morocco that will show you the magic of Morocco. We are a young group of Berbers who were born and grew up in the desert of Morocco. We know this region and our country very well and we are eager to show it and share it with you. It makes us happy to organize trips made to measure according to your needs and wishes. We can offer you different tours around the country. We work with small and large groups of visitors, families, friends and couples. Our Morocco Tours services around Morocco are colourful and full of nice adventures with locals. Our Morocco Tours We also offer many activities such as 4x4 cars, camel trekking, overnights in the camp, sunset and sunrise by camels and interesting punctual visits to make this a unique experience. If you are planning to explore Morocco and you need more details about things to do and the activities we offer,  just feel free to have a look at our section of routes and excursions. Our Berber team speaks four languages: Spanish, English, French, Arabic and our mother tongue Tamazight (Berber). Our first purpose is to make your trip enjoyable and unforgettable at a reasonable price . We are at your service. Do not hesitate to contact us by email or phone number. We will be glad to show you the real and the magic of Morocco. Our Morocco Tours Company gives you opportunities to discover unpublished places, outside of the traditional touristic routes. Let its colourful landscapes and contrasts surprise you. Our Morocco Tours is at your service if you are planning to visit Morocco or if you need any details for your trip.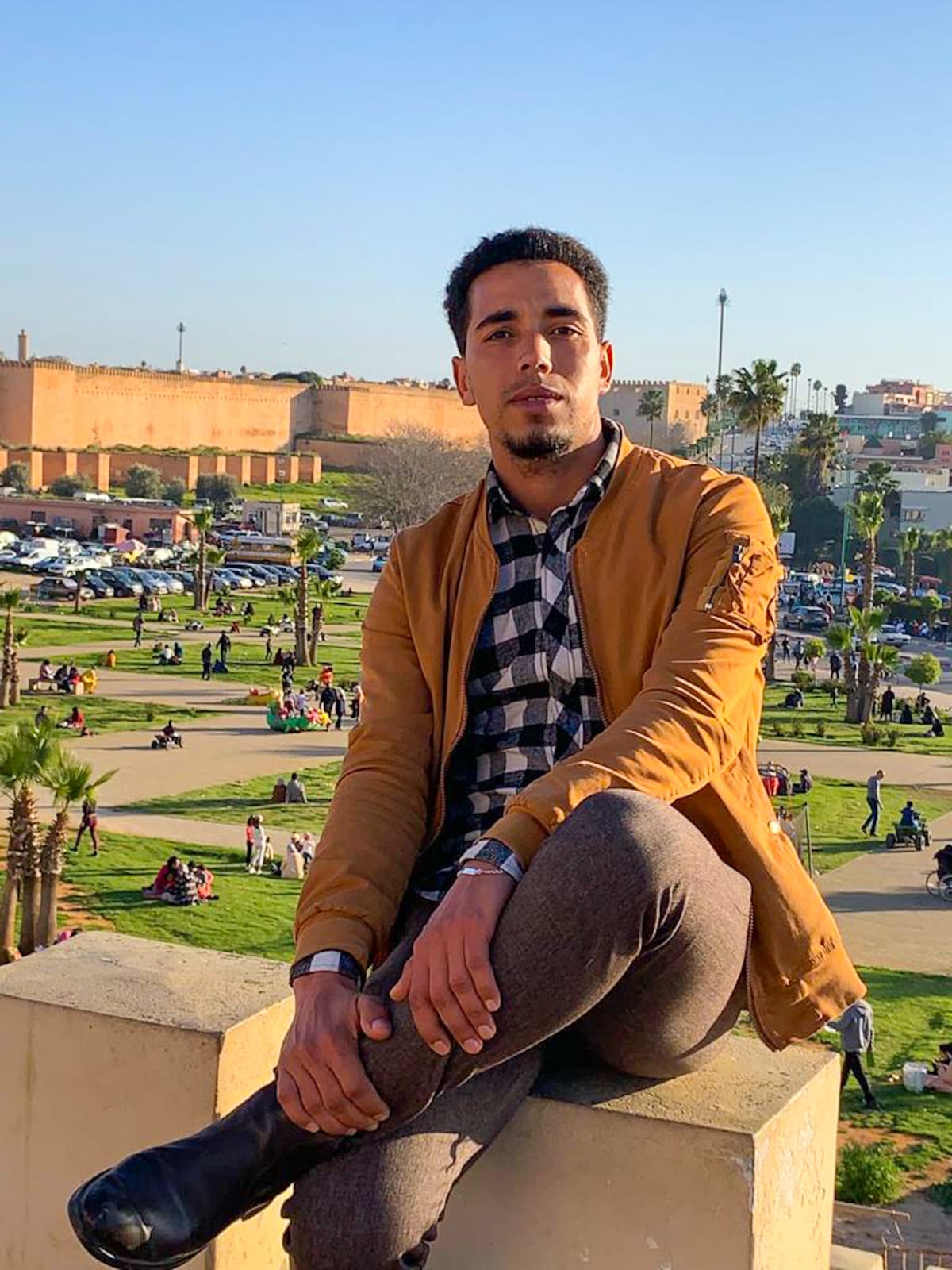 Hello Dear travellers, My name is Ibrahim Oularbi and I am from the Sahara desert of Morocco. I was born in a village called "Oum Lahdej" that is situated in the black deserts of Merzouga. After that, my family and I moved to "Hassi Labied" in Merzouga, where I had the chance to attend primary school and then the middle school in Taouz village. Later on, I moved to Rissani where I have studied for 3 years and have got my high school certificate. And later, I have followed my university courses as a student in the English department till I have got my Bachelor Degree in English Studies. I have been combining between working as a tour guide and studying since my childhood. Thanks to the tourism area where I live I had the chance to speak a variety of languages; English, Spanish, French, Arabic and Berber which is my mother tongue. In the end, I have decided to establish my own travel company and I am happy to be the founder of " Our Morocco Tours" which helps local people in the desert find opportunities to work in the tourism sector. Have a nice journey dear travellers! "If you are making efforts and have a desire to achieve something, you will make it no matter the circumstances you may face"
Private & Comfort transport
Comfort and Aircon transportation during your Morocco tour.
We have a variety of Morocco tours, day trips and desert activities from different cities.
Our Morocco tours and activities are ideal for the passionate travelers, who like discovering and living a new way of lifestyle.
Our Morocco tours are suitable for large & small groups, individuals, couples, families and students.